Backwoods 4wd Temp
|
home




DAY 1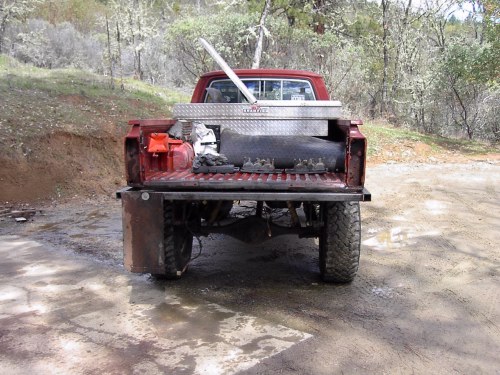 Tail lights being removed...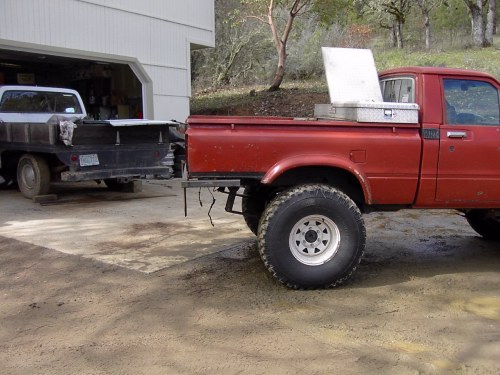 Passenger side pre-bob pic...
Drivers side pre-bob pic...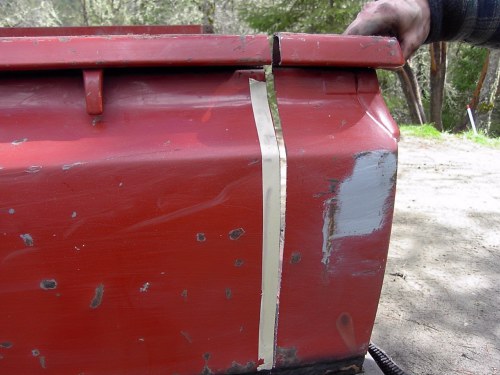 Oh crap what did I do? The first cut...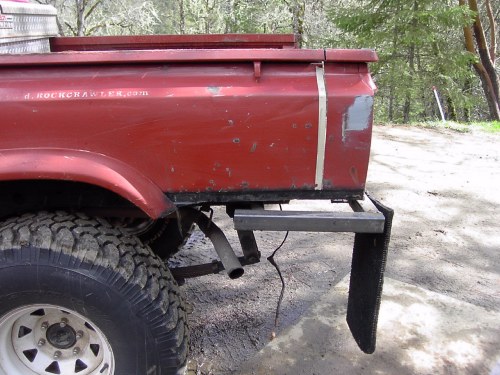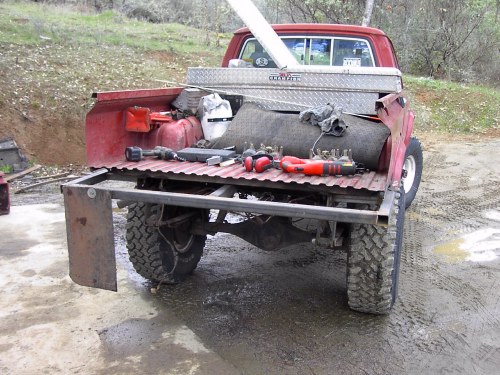 The back half is cut off...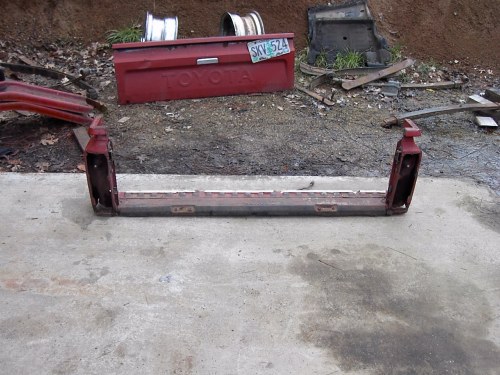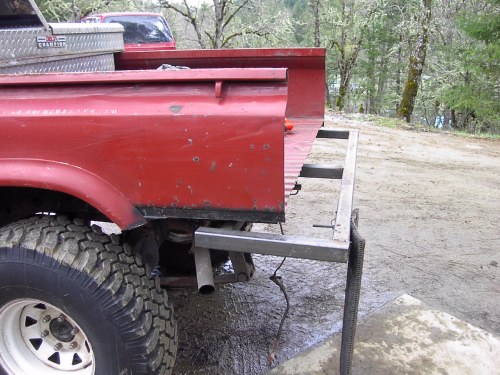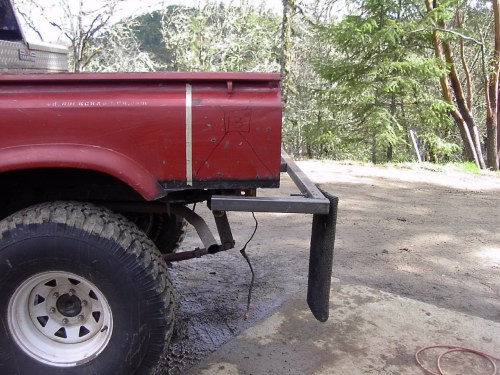 The second part marked off and waiting to be cut...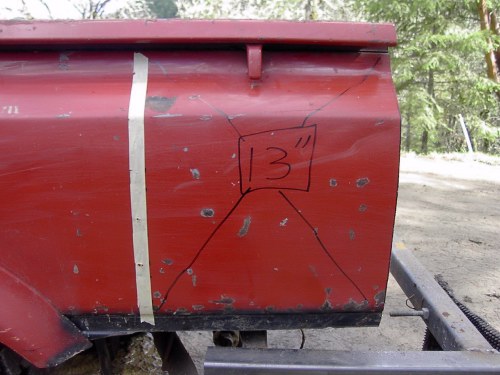 13" seems like a lot but it's about right...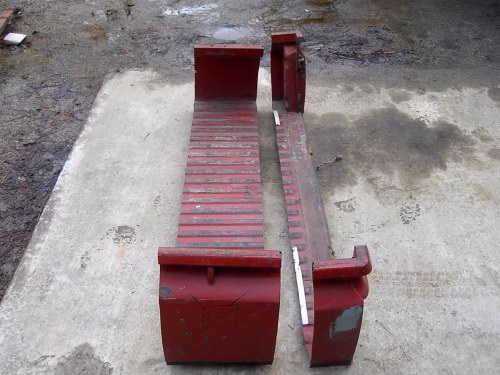 The two parts...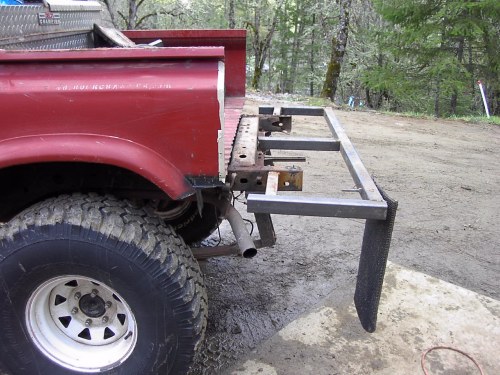 That bumper has to go now...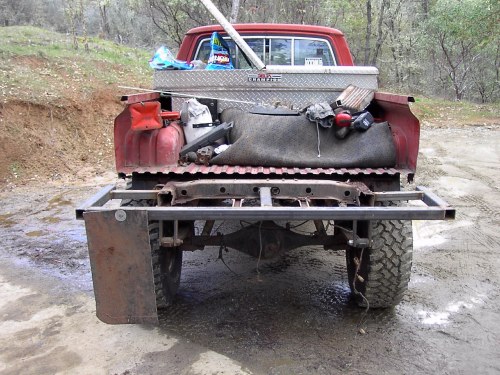 Lookin' kinda ugly...
Where did the bed go!!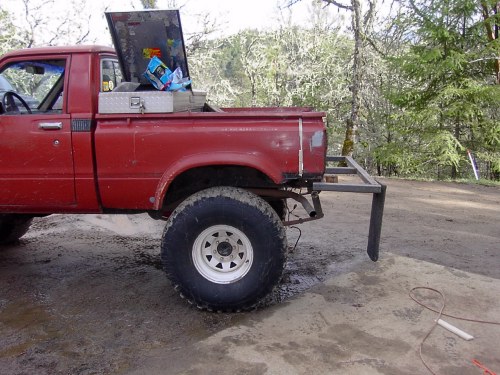 We decided to put the rear piece up to where it'll be on the second day of work. You can see how the tail lights will be about flush with the shackle.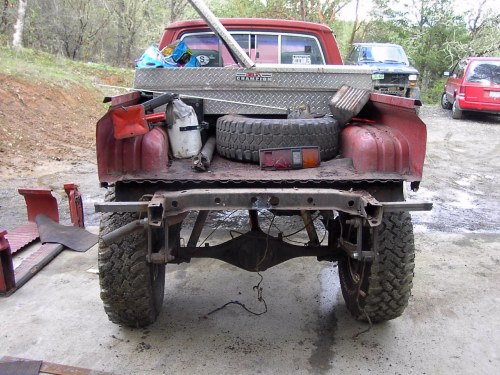 Bumper is gone, left the outer tubes to mount the mud flaps to keep "The Man" happy...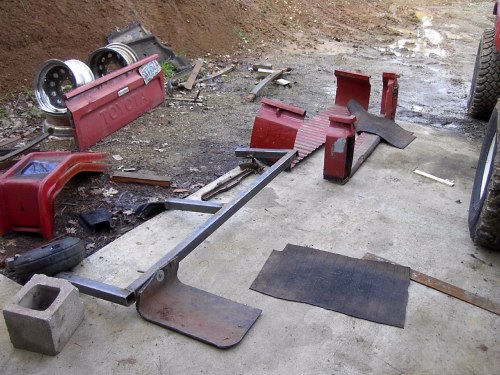 All the parts that were taken off...
Bumper is gone...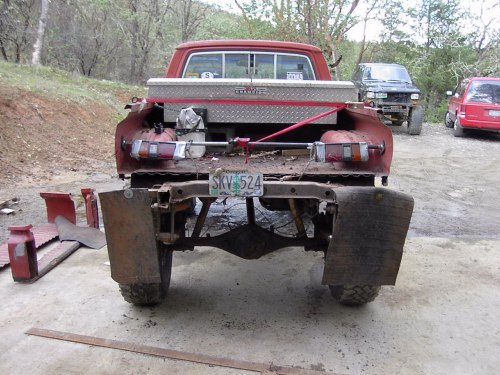 Time was up for day one of bed bobbing. Notice the cool way I mounted the tail lights, mud flaps and license plate.